Accepting Sealed Bids for Surplus City Equipment - Bidding closes 11/30/23
November 29, 2023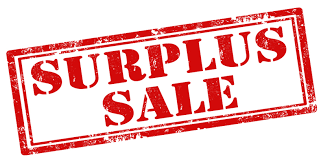 The City of Joseph is now accepting sealed bids for surplus equipment.
$500 Minimum Bid on all listed items.
Sealed bids must contain the following information:
Full Name
Contact information
Item Being Bid On
Your Bid Amount
All sealed bids should be mailed or delivered to:
Joseph City Hall, 201 N Main (PO Box 15), Joseph, OR 97846,
Monday-Thursday 9am-4pm.
Bidding will close November 30th, 2023 @ 4pm (if mailing please make sure your letter will arrive by this date).
Winners will be contacted by City Staff

The following items are available for Bid:
Ford F-600



Grader



Tractor



Dump Truck



Chevy 3500